Kingo Android Root
1.5.0
One shot rooting?
I have always smiled at the idea of gaining super-user rights (rooting) on my smart phone. But at the end of the day, is it worth risking your device's integrity in order to gain privileges you don't actually need? I'm personally not enamored with the idea of having a PDA around that can do almost any sort of task. I only own a phone because nowadays people get anxious if they can't reach you in mere seconds after they think about it.
What if there is another way? Kingo Root claims to employ a more elegant method of establishing administrative rights than downright flashing. This method is exploiting loop holes and vulnerabilities of the Android OS. This of course is not a one size fits all solution. OS specifications vary with every version and even updates can have a profound effect on the ability to exploit the system.
Be that as it may, The Kingo Root team is working on implementing a rooting method for as many phone models as possible, ranging from the earliest days of Android 2.0 to the later 5.1 Lollipop and beyond. On their website, you can check out what phone models have been 'conquered'. However, don't fret if your model is not on that list. As far as the Kingo team is concerned, there is no risk in using their software. The exploit either succeeds or it doesn't. There's no chance of ruining the software like it's the case with flashing.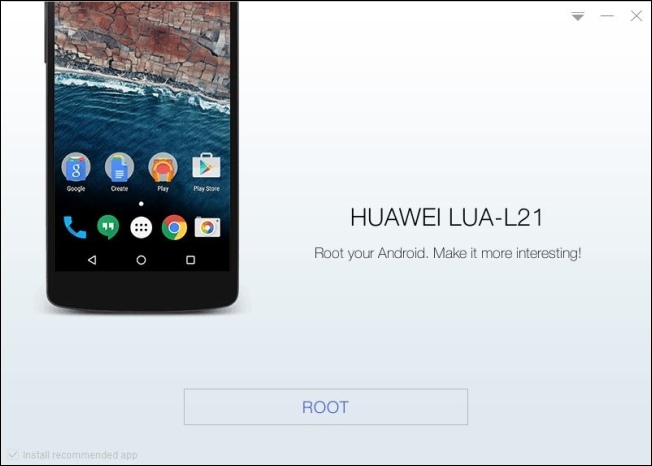 To perform the rooting, you simply need to connect your phone via USB in a mode that allows data to be transferred. After Kingo Root detects your phone model, you must enable 'Debugging mode' on your phone. The option is more or less visible, depending on the OS version. Nevertheless, on the Kingo Root window you will see visual description on how to enable debugging for each relevant version of Android.
Kingo is actually available in to modes. If you go to their website, you will see that there is also an APK version, which does the same thing except it does not need to be connected to a computer. Remember to allow apps to "install from unknown sources", as this is no Play Store app. If rooting doesn't work, there's reason to repeat the attempt, as Kingo will try using a different method each time, until it runs out of ideas, presumably.
Features
One click rooting using software exploits
Large library
Constant support
Conclusion
Kingo Root looks pretty much legit. Their website descriptions cover many questions regarding the why and how on the topic of phone rooting. The app is simple and the process is strictly dependent on the team's work so far. However as far as ergonomics goes, this is probably the most safe apps to use.
RELATED PROGRAMS
Our Recommendations
---
---
---
---